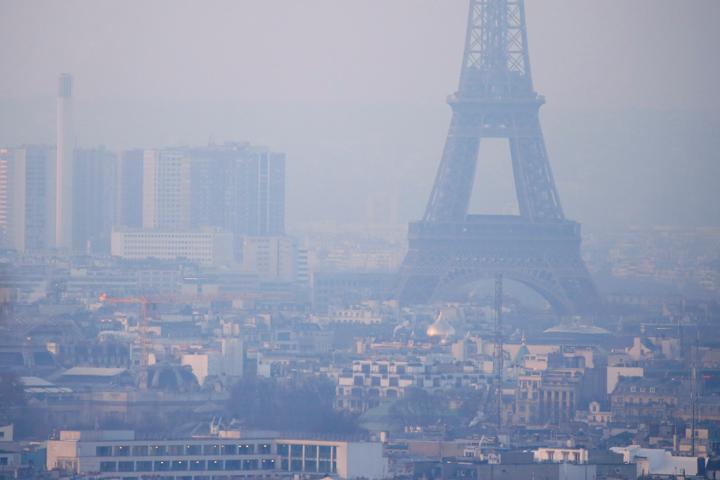 FILE PHOTO: The Eiffel Tower is surrounded by a small-particle haze which hangs above the skyline in Paris, France, December 9, 2016 as the City of Light experienced the worst air pollution in a decade. REUTERS/Gonzalo Fuentes/File Photo
PARIS (Reuters) - The French Senate has voted to block a referendum about making the fight against climate change a part of the French constitution, the Senate said in a statement on Monday.
President Emmanuel Macron had pledged to organise a plebiscite on enshrining the fight against global warming in the constitution in response to criticism that he had not done enough to protect the planet.