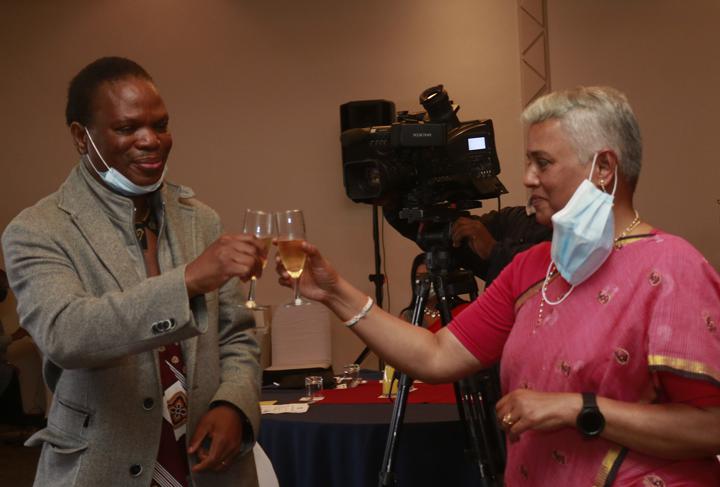 Indian High Commissioner Radha Venkataraman with Prince Longekhola at the Indian independence day reception held at the Royal Villas in Mbabane
Prince Longekhola thanked India for the support in fighting the COVID-19 pandemic in Eswatini. The vaccine doses India sent to Eswatini kick-started its inoculation program, he said at a reception celebrating the 75th independence day of India.
Prince Longekhola representing HM King Mswati III was the chief guest at the reception hosted by Indian High commissioner Radha Venkataraman at the Royal Villas in Mbabane. He praised India for the "pivotal role India played in the time of a global crisis posed due to COVID-19."
The high commissioner of India in Mbabane, Eswatini, celebrated India's 75th Independence with a grand reception held at the Royal Villas in Mbabane, attended by many prominent Eswatini personalities.
The High Commission is holding a 75-week long celebration titled — India@75, a campaign launched by prime minister Narendra Modi to showcase all that is progressive about India.