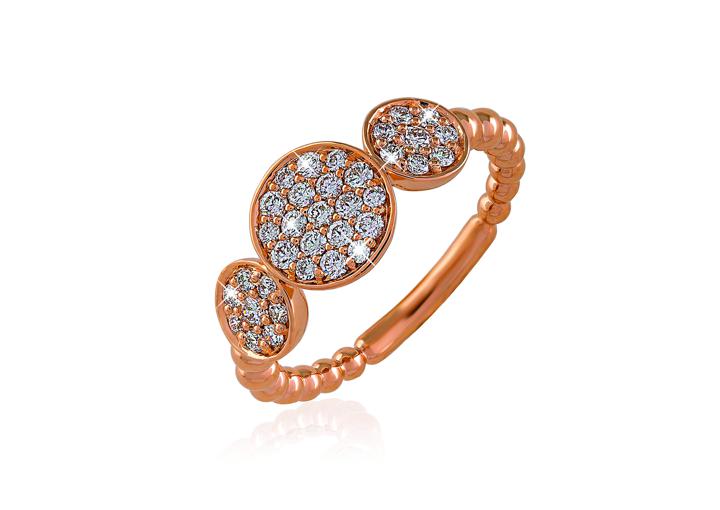 IN THIS MONTH OF DIAMONDS, LIALI, THE MIDDLE EAST'S PREMIER DESIGNER JEWELRY BRAND, DEBUTED A SHIMMERING OSCARS-INSPIRED DIAMOND COLLECTION TO MAKE YOU FEEL LIKE A STAR.
There's more than one reason to watch the Oscars, and one of our favorites is to admire and enjoy fashion's latest jewelry trends. From earrings that complement the most fashion-forward cocktail dresses, to necklaces that make a bold statement, or bracelets that adorn delicate wrists, there are designs to suit every taste.
To celebrate the Month of Diamonds in April, Liali is bringing a collection inspired by these beautiful, desirable high-fashion diamond pieces to the Middle East. These dazzling pieces have been on display during an exhibition at Liali Signature and the Liali showrooms at Dubai's Mall of Emirates and Mercato Mall since April 5th.
Among the pieces being showcased is a full range of earrings, from delicate pieces to bolder statement-makers, which can be worn for both formal and casual occasions. There is also a wide range of glittering bangles and bracelets to bring an understated elegance or an extravagant dazzle to the wrist, and there are necklaces to suit all tastes. Visitors can draw fashion-forward inspiration from a variety of unique, one-of-a-kind pieces.
Each store has its own Oscar-inspired jewelry counter where shoppers can enjoy these artistically designed pieces. Since April 13th, the exhibition has also been on display at Liali showrooms in Sharjah City Centre and Al Wahda Mall.
Of course, inspiration needs its outlet, and visitors can peruse and select choice pieces from Liali's Joie de Vivre and Claudia Romano collections while in the store. To make the Month of Diamonds even more glittering, shoppers who purchase jewelry worth AED 20,000 from the Joie de Vivre collection will receive a complimentary matching ring worth AED 1,900 as a gift from Liali to say, "thank you."
The exhibitions are now on, so head to your closest showroom to enjoy a preview of the incredible Oscars-inspired collections now.