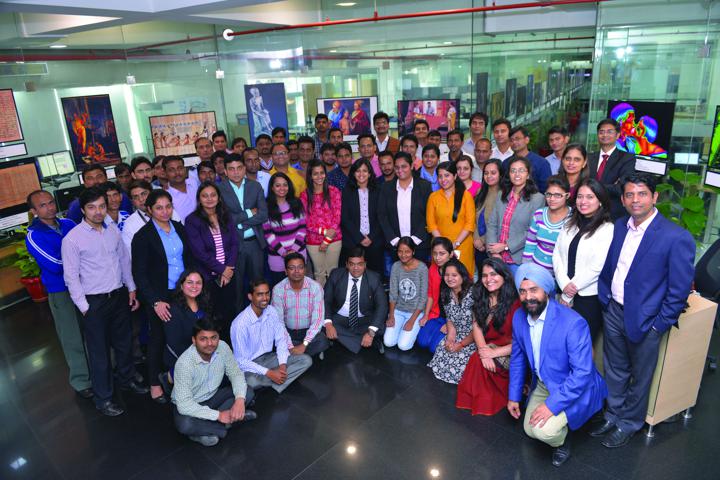 AS OBESITY BECOMES INCREASINGLY WIDESPREAD THROUGHOUT THE WORLD, RESEARCHERS ARE RACING TO DISCOVER THE COMPLEX CAUSES OF THIS DISEASE. FOR ONE EGYPTIAN WOMAN, THIS RESEARCH IS PAYING OFF. CORE DIAGNOSTICS IN DELHI-NCR HAVE FOUND A RARE GENETIC ABNORMALITY THAT COULD HOLD THE KEY TO TREATING HER OBESITY.
The 36-year-old woman, an Egyptian national, weighed in at over 500 kilograms before undergoing bariatric surgery in Mumbai. At the time of her surgery, doctors agreed to perform a series of genetic examinations at no additional cost in the hopes of identifying a cause of her obesity, as well as the potential for future treatment.
The results have been nothing less than groundbreaking, and hold real potential for long-term treatment and recovery from morbid obesity. Specifically, this patient has a genetic mutation in her LEPR gene, which has resulted in a deficiency in the protein, leptin receptor, which is a vital protein for body weight regulation.
According to Zoya Brar, MD and founder of CORE Diagnostics who first identified the patient's unique genetic mutation, "When the leptin receptor gene is faulty, it results in the deficiency of leptin receptor in the body and the brain. This, in turn, can cause severe disorders such as excessive hunger, massive weight gain and a shortage of sexual hormones."
Regarding the reasons for choosing to conduct genetic tests, Brar explains, "Given her condition, doctors had suspected that a genetic mutation might be responsible for her condition. Our tests have concluded that a genetic mutation is indeed the cause of her sufferings. Identification of a single defective gene and mutation profile is very useful in personalizing therapy and treatment options. Knowing about which genetic disorders a person is at risk from will also allow appropriate lifestyle modifications. Genetic test results can also help in dealing with the emotional stress and stigma attached to weight control. We hope this will help doctors to chart out the course of her treatment and provide personalized therapy for her."
The woman, who has suffered from obesity and associated illnesses including Type 2 Diabetes, Hypertension, Hypothyroidism, lung disease and a host of others since childhood, has not been able to leave her home for 25 years — since age 11. She was bedridden for two years before being flown to India for treatment this February.
There is growing evidence that certain people with obesity could suffer from one of two kinds of genetic mutation with close links to the disease. Monogenic obesity is the rarest, with a single genetic mutation causing inherited obesity in families. Polygenic obesity, which results from genetic abnormalities in several genes, is more common and leads patients to feel hungry even when their bodies do not require food, thereby increasing food intake.
CORE Diagnostics' state-of-the-art facility offers genetic testing for both monogenic and polygenic obesity and also provides genetic counseling, advice and treatment options for obese patients.