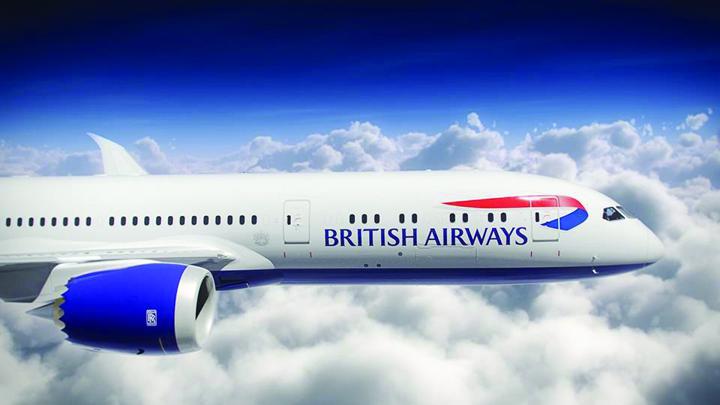 BRITISH AIRWAYS IS NOW MAKING IT POSSIBLE FOR MORE CUSTOMERS THROUGHOUT THE INDIAN DIASPORA TO EXPERIENCE THE SO-CALLED "DREAM FLIGHT" ON THEIR NEW LUXURY AIRCRAFT, THE BOEING 787-9 DREAMLINER. UP UNTIL NOW, THE BRITISH AIRWAYS DREAMLINER WAS ONLY DEPLOYED FOR ROUTES BETWEEN LONDON AND DELHI. THE DREAMLINER IS THE MOST TECHNOLOGICALLY STATE-OF-THE-ART AIRCRAFT
IN THE BRITISH AIRWAYS FLEET, AND IT PROVIDES SEVERAL CUTTING-EDGE
AMENITIES FOR ITS PASSENGERS.
The Dreamliner's four cabins span two graduated economy classes, a business class, and a first class. From economy to first, the cabins are: World Traveller, World Traveller Premium, Club World, and the groundbreaking First Class. First Class seats 14 passengers and treats them to first-rate privacy and a myriad of amenities.
The cabin suites in First Class aboard the Dreamliner have four new storage areas including a new ottoman. They have lockers at eye-level for holding personal effects that are frequently used like passports, glasses, and electronics. Additionally, they include discrete stowage for charging said electronics next to each armrest, and every function in each suite can be controlled via the touch pad.
Robert Williams is the head of sales for British Airways Asia-Pacific and in the Middle East. He announced that Mumbai is now joining Delhi as a stop for the Dreamliner because it is the financial capital of the country and it is fraught with discerning travelers who know the grades of travel well enough to be excellent judges of the new line.
"We have been hearing a lot of encouraging feedback from our Delhi customers who have flown [on] the 787-9," Williams said. "I'm sure our customers from Mumbai will also come to love this amazing aircraft, the most technologically advanced in our fleet."
For just under a century, British Airways has been operating around 50 flights to and from India per week. Their mainstay destinations have been Delhi, Chennai, Bengaluru, Mumbai, Hyderabad and London. British Airways is known for its modern marvel of a terminal at the award-winning London Heathrow Airport, which is likely yet another reason so many people love British Airways flights in the first place. Heathrow was named World's Best Airport Shopping in March 2017, and was also ranked 9th in the 2017 Skytrax World Airport Awards' list of the best 100 airports. The previous year, London Heathrow won eighth on the same list.
Many tourists who fly from the United Kingdom to India travel for the experience and have an abundance of disposable income. These same patrons tend to place a lot of stock in the travel arrangements they make, so of course, a luxury flight appeals to them. This is why the Dreamliner was first deployed to fly routes specifically to Delhi. Now that Mumbai is also receiving and sending the Dreamliner, though, it widens the window of opportunity for customers in India to purchase flights aboard the new British Airways aircraft.
Fliers in and from Delhi have already been experiencing the extravagant flights aboard the Dreamliner since Oct. 2015, but they have not yet experienced it with all the new inputs made for the 787-9 that now flies to Mumbai. For instance, the smart, so-called jog-dial Delhi fliers remember using to control their seats' reclining functions now manages as many as five new features including inflation of the headrest and lumbar as well as lighting control for anything from ambient aura to reading light. The lighting even has a setting that reflects the time of day to induce sleep at the proper time and thereby mitigate jet lag effects. British Airways is surely eager to show off this expensive new technology.
"We look forward to welcoming [customers from Mumbai] on this flight to London," Williams said.