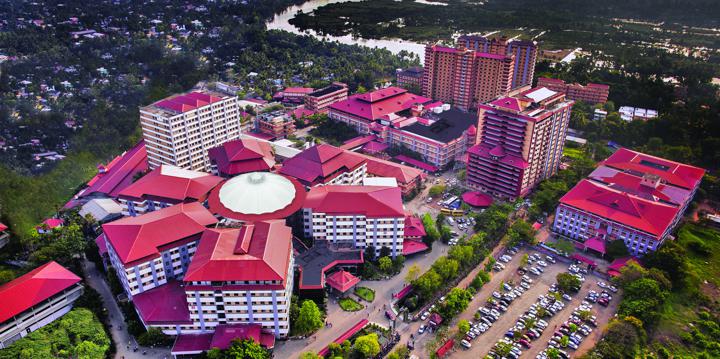 Integrative medicine, the combination of modern Western medicine and traditional healing, particularly with a focus on Ayurveda has become the subject of much research worldwide. Researchers have been studying the clinical applications of the practice. Harvard Medical School hosted an Integrative Medicine conference in May 2017, and there are now integrative medicine centers throughout the U.S. and Europe, the traditional bastions of modern Western medicine.
The concept of integrative medicine is a simple one: take full advantage of the enormous strides made by modern Western medicine in diagnostics and critical care, but combine these advances with the strength of traditional healing in the treatment of many chronic ailments.
There is a growing awareness of the enormous biodiversity, and a potential for innovative therapeutics, of traditional herbal formulations, largely ignored until now by modern medicine. Despite this recognition, however, the critics of traditional medicine have continued to voice their concerns over the absence of proper scientific documentation. One major concern, for example, is the possibility that Ayurvedic formulations have dangerously high levels of toxic metals. This concern has led many physicians to condemn such formulations as unsafe and actively discourage their use.
Such concerns need to be addressed if the full potential of integrative medicine is to be realized and this challenge can only be faced by building scientific bridges between the traditional and modern medicine communities. This is the mission of Amrita University in India.
Amrita University was established under the guidance of its Chancellor, Her Holiness Sri Mata Amritanandamayi Devi, a visionary spiritual and educational leader appointed as a representative of Indian spiritual traditions by the United Nations. "Amma," as she is commonly known, had a vision of uniting modern and traditional medical approaches, but her vision was firmly based in reality. She recognized that mainstream medicine would not accept traditional medicine unless its outcomes were thoroughly and scientifically documented. Anecdotes of success in traditional medicine have always been plentiful, but modern medicine is based upon scientific evidence. If there were statistical and scientific proof of the efficacy of traditional healing methods, this could go some way toward mitigating the problems of modern medicine and its issues with resistance to drugs, side effects, and spiraling costs.
Amrita University is one of a small handful of Indian universities that boast both a modern medical campus and an Ayurvedic one. Both Amrita campuses are in Kerala. The modern medicine campus is at Kochi, and the Ayurvedic one is at Kollam. Both are medical colleges with integrated research centers.
The Amrita Center for Advanced Research in Ayurveda (ĀCĀRA) in Kollam adopts an active scientific research focus toward Ayurveda. The center's aim is to nurture this research culture in an Ayurveda academic environment, improving the quality of postgraduate and doctoral research programs to generate high impact research publications.
The focus areas for research are the conceptual foundations of Ayurveda, development of Ayurveda research methodologies, clinical practice outcomes studies, design and implementation of rigorous clinical trials to evaluate complex treatments, biological mechanism of action studies, network pharmacology research to understand the complexity of Ayurvedic formulations, and integrative medicine research and the development of integrative medical care guidelines.
With these research aims, ĀCĀRA seeks to nurture collaboration between modern scientific researchers and Ayurveda researchers to gain a better understanding of Ayurveda treatment's basic concepts, mechanism, and clinical outcomes. ĀCĀRA further aims to develop a platform to facilitate dialogue between practitioners of biomedicine and Ayurveda and to establish a model center for collaborative, integrated health care.
Gaining global acceptance for Ayurveda can only be achieved through collaborative research with scientific organizations and universities worldwide. This is ĀCĀRA's mission.
The Amrita Institute of Medical Sciences at Kochi houses the Amrita Center for Nanoscience and Molecular Medicine (ACNSMM — http://www.amrita.edu/acns), which was founded in 2006 as a state of the art facility with the best world-standard testing, analytical, and diagnostic research equipment. It is currently recognized as the leading nano-bio center in India for the integration of nanotechnology, basic biology, and medicine. For the last decade, the center has received Government of India funding through Center of Excellence grants, still ongoing.
The center's primary focus is on medical innovation and the translation of innovative products to clinical practice. For this purpose, the center has set up a good manufacturing practice (GMP) clean room facility in which medicines and implants can be produced in accordance with strict regulatory guidelines to ensure their safety for human use. A good laboratory practice (GLP) animal facility is currently being established for preclinical studies that comply with the guidelines of the regulatory bodies.
Within these facilities, the center concentrates on two most important aspects of innovation. First, it focuses on the development of nontechnology-based implants, for example, for bone, cartilage, and fat grafts, as well as implants to allow the slow release of drugs. Second, it focuses on the development of both biomedicines and synthetic medicines based on unique drug-delivery platforms developed by the center.
The Center has 24 full-time doctoral level researchers who have between them many years of wide-ranging experience in the U.S., Europe, Japan, Korea, Taiwan, and Australia. There are also around 60 full-time Ph.D. students at the center.
Working together, these two campuses and research centers have embarked on a collaborative program into both basic medical and clinical research. The two centers are jointly organizing a groundbreaking International Conference on Integrative Medicine, to be held on August 6 and 7, 2017, which will be attended by leading scientists and clinicians from both traditional and modern medicine, together with professionals focused on the actual practice of integrative medicine. The aim of the conference is to present the potential of integrative medicine, together with some of its successes, and to identify the challenges facing it, the problems, the opportunities, the scientific complexities, and, finally, possible organizational strategies for the future.
CAPTIONS
1. Dr. Shantikumar Nair
Dr. Shantikumar Nair received his BTech from IIT, Mumbai and his M.S. and PhD., both in Materials Science, from Columbia University, New York, USA. He was a tenured faculty member at the University of Massachusetts in Amherst, Massachusetts, USA from 1985 through 2006. He left in 2006 to return to India to head research at Amrita University, Kochi, Kerala. Dr. Nair received the Presidential Young Investigator Award from then US President Ronald Reagan in 1986. He also received the Professor C.N.R. Rao Award for outstanding contributions to the field of Nanoscience and Technology in 2014. He was recognized by IIT Mumbai with the Distinguished Alumni Award in 2015. He has over three hundred publications in international journals and four books.
2. Dr. Ram Manohar
Dr. P. Ram Manohar is the Research Director at the Amrita Centre for Advanced Research in Ayurveda (ĀCĀRA), Amrita Vishwa Vidyapeetham University. Dr. Manohar was the PI on the Indian side of the first ever NIH-funded research study to evaluate Ayurvedic interventions outside the US. The outcomes of this pilot study comparing classical Ayurvedic treatment with methotrexate for the management of rheumatoid arthritis was published in the Annals of Rheumatic Diseases and Journal of Clinical Rheumatology and won the Excellence in Integrative Medicine Research Award from European Society for Integrative Medicine. Dr. Manohar is Research Advisor to Indian National Science Academy and Central Council for Research in Ayurvedic Sciences, Government of India. He was a member of Central Council for Indian Medicine. He has more than 60 peer-reviewed publications to his credit and is engaged in research collaborations with leading Universities in USA, Europe, Russia, and Latin America. He is also an adjunct faculty member at Southern California University of Health Sciences, USA.