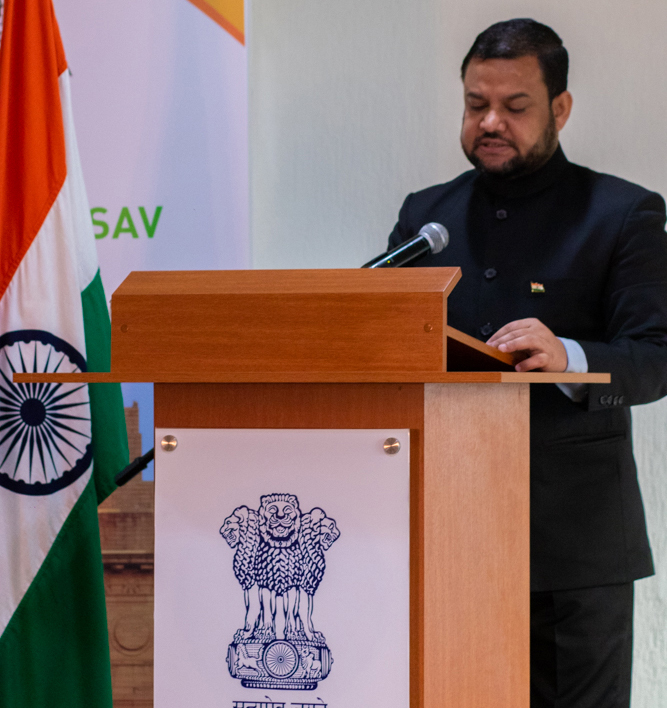 The Consul general of India in São Paulo, Amit Kumar Mishra, addressing the attendees at the flag hoisting event on 15th August 2021.
The Consulate General of India in the Brazilian city of Sao Paulo organized a flag hoisting event to celebrate India's 75 years of Independence at the Swami Vivekananda Cultural Centre.
The event started with Consul General Amit Kumar Mishra unfurling the Indian flag and reading the Indian President's message.
Officials and dignitaries representing a cross-section of the Indian community in Sao Paulo joined the event digitally. In Addition, a select number of people from the Indian diaspora and friends of India attended the ceremony in compliance with Covid-19 precautions.

A group photo of the attendees at the event
The event showcased a Sitar rendition, Bharatanatyam, and Odissi dance performance by various artists, namely Fabio Kidesh, Ananda Romano, and Lana Okada. The performances also included a poetry recital and a patriotic song performance displaying India's rich culture.
The event concluded with Swami Vivekananda Cultural Centre Director Puja Kaushik thanking the participants.