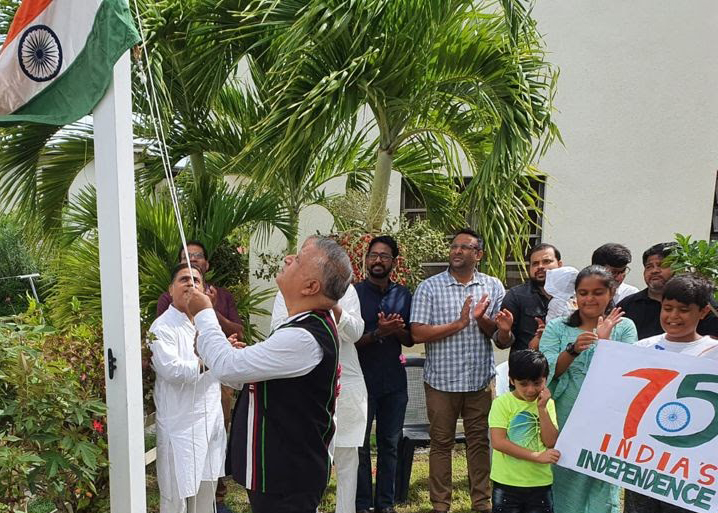 Vijay Tewani, The Honorary Consul Of India in Antigua, hoisting the tricolor on Indian independence day
Honorary Consul of India in Antigua, Vijay Tewani, led the Indian community in marking the independence day by hoisting the national flag.
In a message, Gaston Browne, Prime Minister of Antigua & Barbuda, congratulated the Government and people of India on its 75th independence anniversary. "The Government and people of Antigua & Barbuda join in commending the great Commonwealth country of the Republic of India, now celebrating its 75th year as a sovereign and independent State and take this opportunity to renew the assurances of our highest esteem and friendship," read the message.
The message also stated that, since 1981, India and Antigua & Barbuda have enjoyed very friendly relations and have entered into technical cooperation projects to the benefit of both sovereign States. Most recently, following a devastating natural disaster in Antigua & Barbuda, India stepped forward with the resources to place the Hanna Thomas Hospital in Barbuda back into operation. Furthermore, in the wake of the global war against coronavirus pandemic, India also came forward. It donated US$ one million worth of lifesaving equipment and PPEs to Antigua & Barbuda in 2020. Additionally, in March 2021, the Government of India gifted 40,000 Covishield vaccine doses to the Government of Antigua & Barbuda under Prime Minister Narendra Modi's 'Vaccine Maitri' initiative.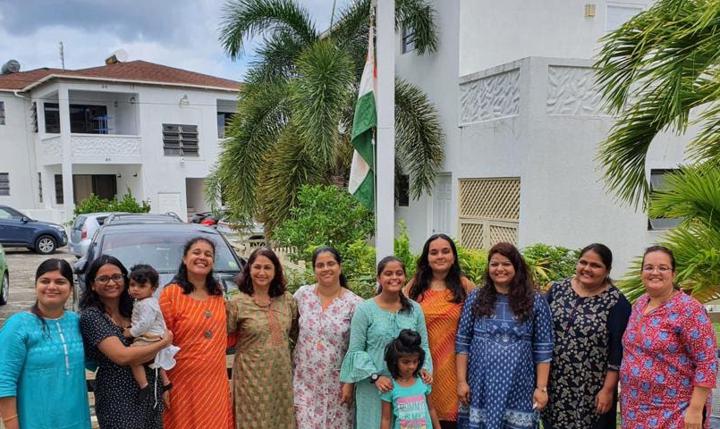 A group photo of the attendees at the event
Henry Charles Fernandez, Minister of Tourism and Economic Development, and Ambassador Lionel Max Hurst, Chief of Staff, Office of the Prime Minister, Government of Antigua & Barbuda, also sent congratulatory messages.